The Agra Fair is the Spruce Grove & District Agricultural Society's biggest event of the year. Spanning multiple days it holds several events. The event takes place during August 26th-28th.
Come down to the Agrena to see what is going on and make sure to check out our Agra Fair booklet for the events, times, and places.
We are holding Bench Shows, hosting local vendors, setting off fireworks, having a parade and much more, for more information on any of these events scroll down further.
A family pass can be purchased to include up to four people. Price will be updated.
The Agra Fair needs volunteers! If you're interested, check out the available volunteer slots. If you're a student or are seeking work, we would be happy to provide you with a reference letter following your volunteer work. 
Bench Shows
A bench show is an indoor exhibit which showcases many different categories. Its purpose is to determine from a group of applicants who has the best in a certain category. Then it displays those exceptional representations of each category in an indoor exhibit.
Categories and links to sign up for bench shows. First place for each sub-category gets prizes!
Fruits, Veggies and Flowers: Cut flowers, Potted plants, Floral, Fruits, Vegetables, Junior Entries, and Community Garden.
Hobbies & Handicraft: Hobby & novelty work, Stitchery, Quilting, Sewing, and Crocheting & Knitting.
Home Preserves: Pickles, Relish, Jams, Sauces, Beverages, 
Photography: Adult, and Junior
Creative Kids: Lego & Models, Poem or Stories, 3D Pen art, Freehand Drawing, Freehand Painting, Diorama Shoe Box
Baking: Bread, Cookies, Squares, Cakes, Muffins, Loaves, and Junior Baking
Musical Performances
August 26th- Best of Parkland Music Competition, 8:00PM-9:30PM
August 27th- Martin Kerr Concert, 8:00PM-9:30PM
If you're a local musician, we'd love to present you with an opportunity to perform in front of a live audience. The winner of the competition will also be given the opportunity to open for Martin Kerr the following night.
Vocal performances are preferred, but bands may be accommodated.
Email all applications to elevatorsprucegroveagsociety@gmail.com. Music must be family friendly, but beyond that, all acts are welcome. 
Agra Fair Parade
The Agra fair parade is coming!
On August 27th from 10-11 am we will be doing a parade of floats down this path. Come and see the floats, collect candy, and have a good time at this community event. 
There will be a Kids Bike Parade accompanying the Agra Fair Parade. Decorate your bike for a chance to win prizes in either the 5-10 or 10-16 age categories.
For any parties interested in participating in the parade (kids included), first read through the Parade Package for all rules and regulations.
Deadline Extended to August 25th!
Pancake Breakfast
A Pancake Breakfast sponsored by Smitty's Spruce Grove will be happening on Saturday, August 27th from 7:00AM-9:00AM.  
Plates are $5 each.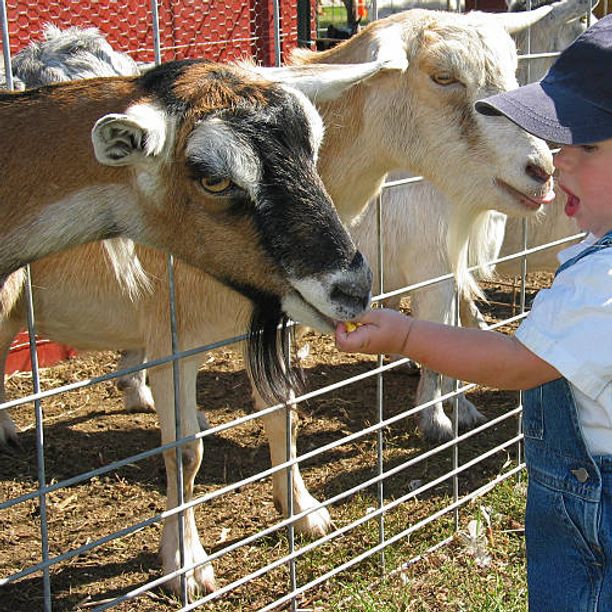 Family Events
Petting Zoo & Pony Rides will be happening on site at the Agra Fair! Both activities are $5 per person
Colouring Contest
Kids Colouring Contest! Sponsored by Martin Deerline 
Print this page off for your kids to colour, and submit it for a chance to win a prize at the Agra Fair Bench Show! Rules below 
1. Ensure that Colouring Artist's name, age, and phone number is printed clearly on either the front or back of the submission 
2. Paint, crayons, felt tip pens, or pencil crayons can be used 
3. Entries are to be dropped off at the Elevator Museum Office (120 Railway Ave) during business hours, or at the Information Booth at the Agrena after August 25th 
4. Entries must be received no later than 7:30PM, Friday, August 26th, 2022. 
5. Only one entry allowed per person 
6. The decision of the judges will be final